Catering
Arte 14 Restaurante & Lounge Bar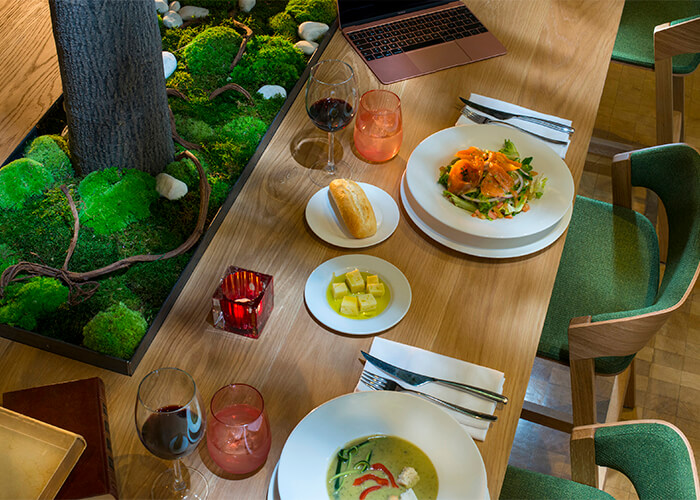 Arte 14 Restaurant & Lounge Bar combines market cuisine with the magical touch of our chef Daniel Belda. Every season determines the menu, always varied and changing to guarantee the quality of our dishes and pleasure of your palate.
The starters include a red tuna tartar with cranberry toasts and a mi-cuit glazed with port, among other delights. The main courses include dishes such as yearling stake, baked hake, and thick rice with red prawns. The rustic orange-and-mascarpone cake is the perfect option for rounding off the menu.
Ask for our wine and cocktails menu, which includes a wide range of wineries and renowned national brands.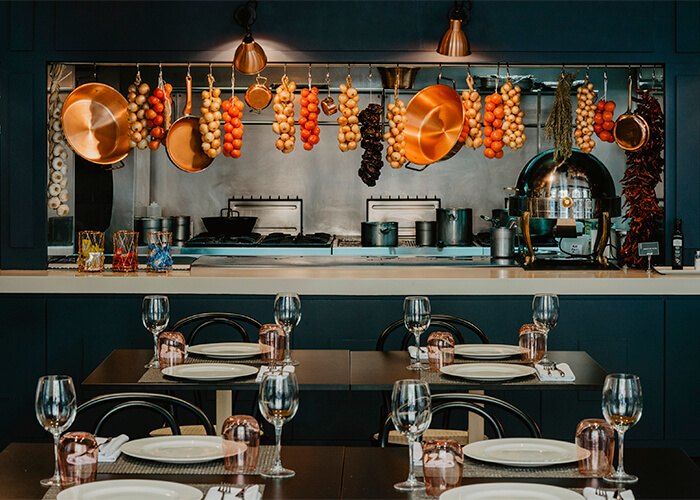 Opening hours
Lunch: From 13:00 to 15:30 (except on Sundays)
Dinner: From 20:30 to 23:00 (except on Sundays)